Material Sourcing
For each project, we start from sourcing the best materials suitable for your dress. During this process, we inspect all materials carefully to make sure that:
There're no stains, flaws & color difference in the fabric;
All the rhinestones are clear for a delicate look;
The zippers are smooth & strong enough for lasting use.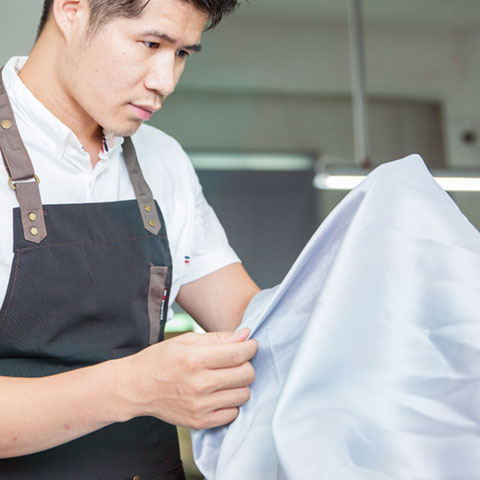 Fabric Cutting
Cutting is one of the most important steps in dress-making since it's what helps bring out your perfect shape!
With well-selected fabric in hands, our dressmaker will tailor your dress according to your size & design needs, making sure each piece is exclusively-made for its owner.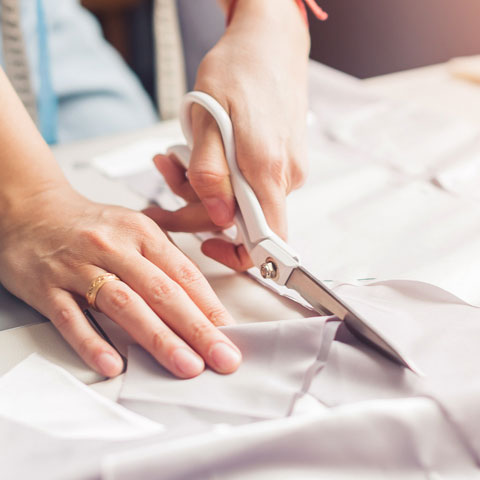 Adornment Preparing
With a sample approved by our client, we then start preparing the adornment.
This is the process where highly skilled craftspeople are required. Our know-how craftspeople know where should the stitches go, how the beads should be attached and sewn together, how the pleating should be made etc,.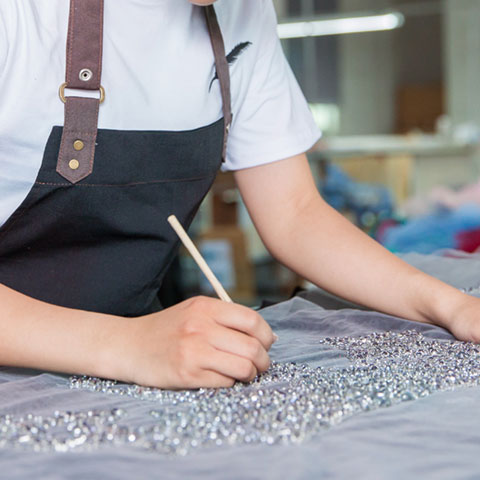 Dress Sewing & Finishing
With the adornment process finished, your dress is about to be born! During this process, our dressmakers will put the dress on the mannequin to see if it fits well. Only when the fitting is as designed will it process to the next step.
The dress sewing & finishing includes:
Fitting
Sewing
Ironing
Removing stains & marks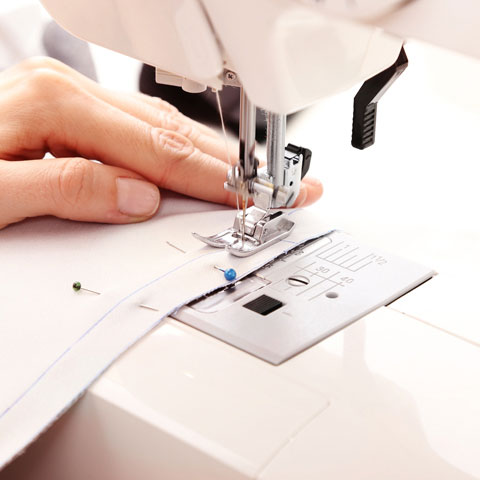 Final Inspection
After finishing, we conduct careful inspection on each dress. From checking if there're any flaws or pulls on the fabric & any missing or discolored beads to whether repair kit & everything is ready, we got you covered.
To avoid that no beads fall or being cracked during trasportation, we finally wrap your dress delicately in copy paper.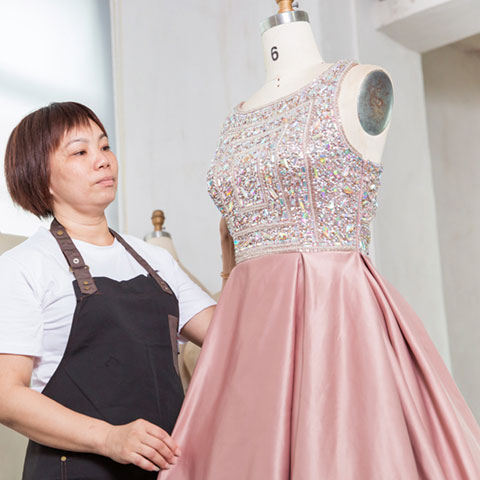 Final Delivery
To make sure our dresses arrive at the destination in perfect condition, Fenn offer multiple packing options depending on the dress and your budget.