01
Concept Development
We start from understanding your design ideas and your needs. Based on your initial input, our designers will develop a sketch.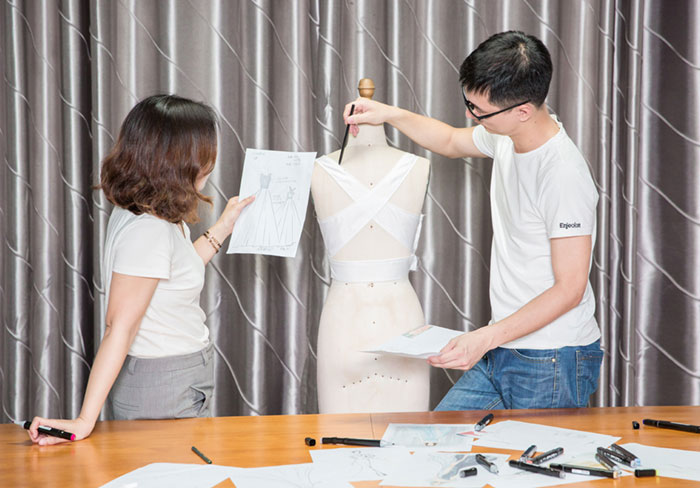 02
Pattern Making
A pattern is the template from which the parts of a garment are traced onto fabric before being cut out and assembled so it's the essential process of all. Accroding to the confirmed technical sketch, our Pattern Designer with more than 10 years experience creates the pattern based on American standard size chart.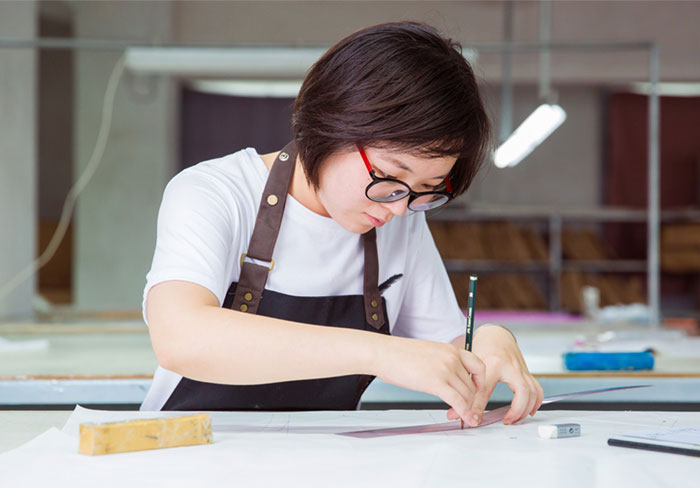 03
Mock-up Fitting
Mock-up fitting is a crucial step where the pattern designer needs to construct the shape to best fit human body with all the details.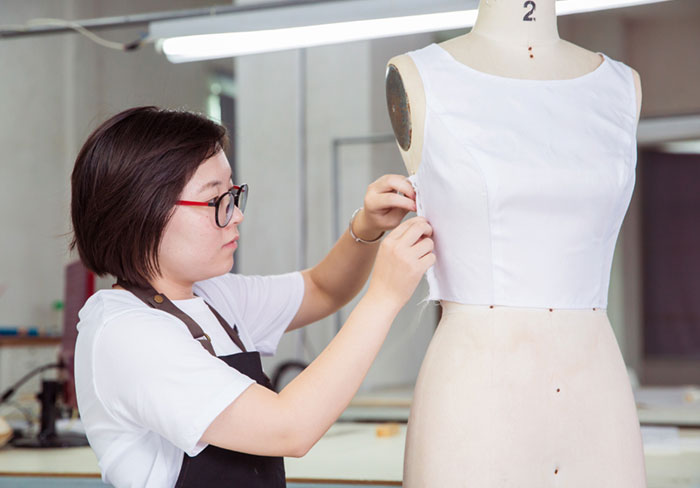 04
Embroidery and Adornment Patterns
Most dresses use adornment to add to the design. Usual embellishments include embroidery, beads, lace, rhinestone etc,.
Our designer works with you to decide on what embellishments to use and offer a few color swatches so that you can see the difference in using various combinations of adornments. We will then position the adornment and confirm the pattern samples with you.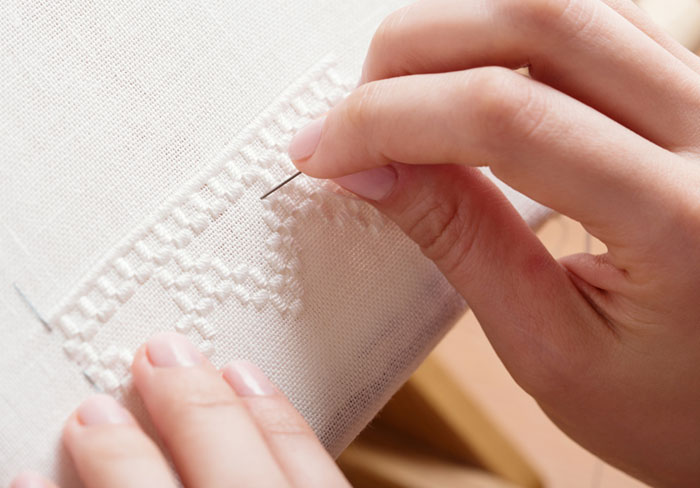 05
Finishing the Dress
Our dressmakers then need to cut fabrics, do the beading and finish the dress. Our designer will need to confirm on the sample dress with you.